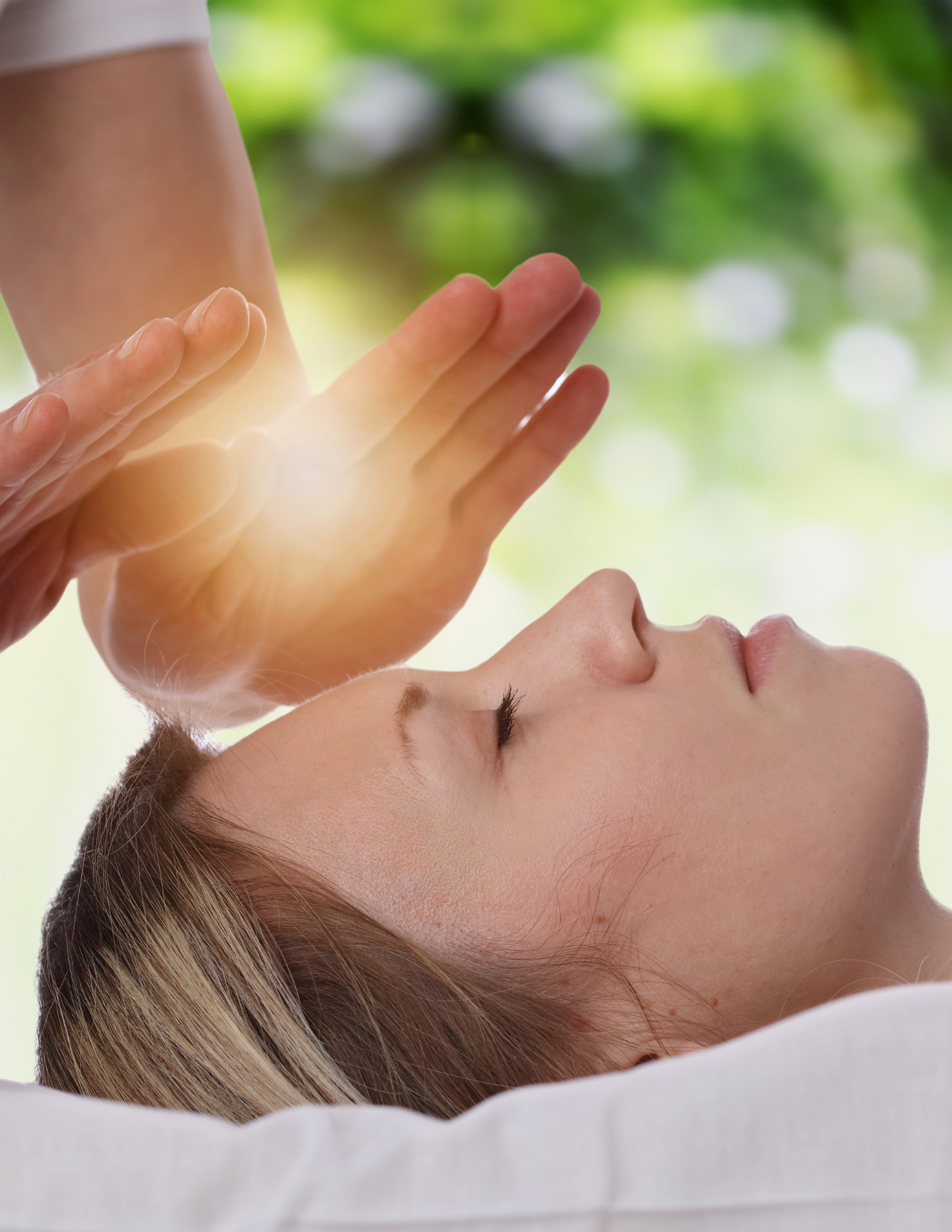 Reiki is a Japanese energy healing technique that was developped/discovered by Mikao Usui. This natural healing method lets you connect with and use universal life force energy to help your body relax and utilize it's natural healing abilities.
All living things are made up of energy, this energy is what connects us to the people and the world around us.
Reiki is one of the many ways to fully tap into this energy and this connection along with helping you create your reality.
Reiki is a spiritual awakening within one's divine temple and a journey into wholeness. It is not based on any creed or doctrine and does not interfere with anyone's personal beliefs.
What is included
This Reiki Level 1 & 2 workshop is a 2 day pre-recorded workshop with a complete curriculum and workbook.
Reiki Attunements followed by a Q&A period will be hosted on a Zoom Live Call and scheduled once a month so you are fully supported as you evolve on your Reiki journey.
Day 1
Reiki Level 1
Introduction to Reiki and Mindfulness.
This first level helps you establish a relationship with Reiki and Universal Life Force Energy. Through the understanding of this sacred essence, you will learn how to give yourself and others a Reiki Treatment.
During the Level 1 attunement we work on connecting with our Inner Being and our true self by removing masks that we may have created, reframing limiting beliefs and cutting cords from the things that no longer serve our highest and best good.
Reiki Level 1 is the foundation to Mindfulness, re-connecting with your power and your connection to Source energy.
Day 2
Reiki Level 2
Because the level 2 attunement works on the more subtle bodies, it has been known to raise one's intuition and ability to receive messages from Source/Spirit.
Regular self-treatments can play a big role in helping fine tune this 6th sense.  
At this level, forgiveness becomes a more simple and profound process. We recognize that by forgiving ourselves and others, we allow more room for inner peace and magical moments to occur on a daily basis. 
You will receive the first 3 sacred Reiki symbols helping amplify the energy and intent of your sessions. The distance healing symbol will allow you to send Reiki at a distance and to situations.
This will allow you to send healing anywhere on your timeline of life. 
Your Instructor / Reiki Master
Hi I'm Cindy O'Donnell.
People often ask me where my spiritual journey began and for me it was when I was extremely young and seeing spirits but it truly all began to make sense with Reiki.
My first Reiki attunement was more than 16 years ago. I discovered this amazing healing modality when nobody really seemed to know what Reiki, Energy or Law of Attraction was. I was young, I was lost, I could feel energy and see Spirit but none of it made any sense to me.
After my first class, it all started to make sense. I met people who were my people, who understood what I was feeling and experiencing. I was hooked!
Since then I have taken Reiki classes from 4 different Reiki masters, each one of them uniquely beautiful and an amazing cooperative component to my journey.
I have been a Reiki teacher for 14 years and have had the blessing of sharing this gift and co-creation with more than 200 epic humans.
Scientifically trained and deeply connected to all things spiritual, it is my great pleasure and honour to help you with this divine awakening and this journey home to yourself.